Bricks Cascade happened recently and there was some very fine brickery going on. My friend John ( a former S6'er, nay the founder! ) went and took some nice pics.
https://www.flickr.com/photos/j1a3l5/sets/72157642225834783/
Also spotted at Bricks Cascade was Wild Style.

Sunlit Equinox made this Wild Style cosplay, I think she did a great job 🙂
https://www.flickr.com/photos/sunlitequinox/
---
Apparently I'm too old for this contest, or any of these Emmet Awards, but neat they are going on:
http://www.us.lego.com/en-us/movie/emmet-awards/?from=0&to=20
Very cool UniKitty creations 🙂
Saw this yesterday…. oh ho ho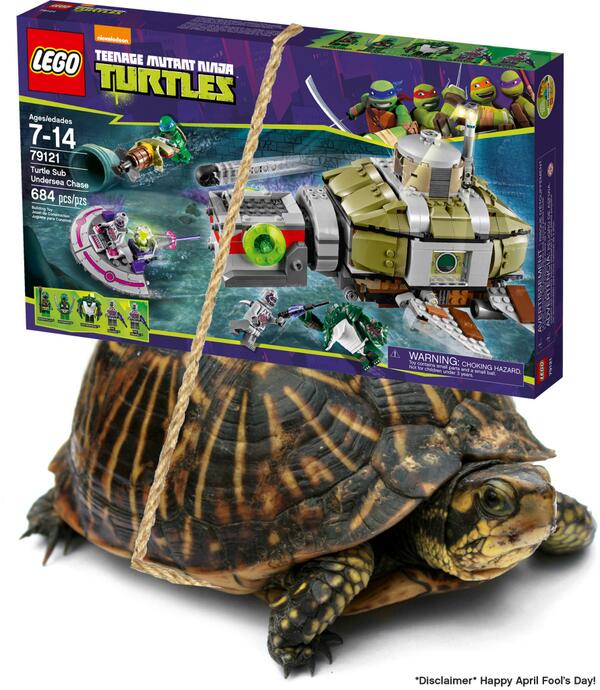 https://twitter.com/LEGO_Group/status/451030616734064640/photo/1 
---
My friend Jenn the Brick Chick thumped these up the other day: Aluminum Technic Lift Arms
Here is an indepth article on them:
http://www.technicbricks.com/2009/12/build-sturdy-and-stiff.html?m=1
and here is a bricklink store where you can still buy them:
http://www.bricklink.com/store.asp?p=Eezo
These are pretty neat. I don't have a need for something this industrial ( yet ) but it's good to know that a product is being made with such precision and craftmanship.
---
Coming in May to bricklink is the Moc Shop!
http://alpha.bricklink.com/pages/newsview.page?msgid=799670
It's going to be interesting, instead of selling mocs it looks like they are going to be providing instructions that you can then purchase the bricks for. You might have to get the bricks across multiple sites so they will have some dynamic instructions that show best store candidates and options for different bricks.
This along with the recent 3d model view in the individual parts catalogue shows there are many big changes being rolled out for this long standing pillar in the community.
---
This was doing the rounds earlier this week, Leah/Pastlightspeed made a pretty neat resume
She got hired! Here's a picture of the blockhead at work:
Here's more pics and info on her project: http://imgur.com/gallery/Z9xiw
---
Paul Heatherington celebrated the 40th anniversary of figures in Lego. These go by many names, some call them maxi-figs, I call them homemakers. I have a fondness for them and always happy when I find a part in a pick through. It's interesting how the arm joints have kept in rotation and now with new ball joints introduced in Mixels, the hand tow balls are back in play!
Paul's creation has many nods to the era and reflects his consistently crafty building style 🙂
 https://www.flickr.com/photos/14964802@N07/12784012104/
---
I defy you to find a more bestest pony moc than this new one from Ochre Jelly
https://www.flickr.com/photos/ochre_jelly/13398180884/
I wholly approve of this representation. Speaking of which, this came across my desk recently too and is one of the best PMV I've seen. Great music natch and very well done editing.
---
Morbid thought about Ghostbusters and Egon/Harold Ramis. I think that he might be the first person who was made into a minifig to have passed away. I have a cursory, non-exhaustive database in my head on the subject and pretty sure this is the case.
---
The Friends are going on a pretty big adventure this year, off to the jungle! The set lineup looks very nice and a great way to get the lil animals into the sets, including Rapunzel's chameleon Pascal in a new colour. Yellow walky talkies!
http://www.neoape.com/lego-friends-summer-2014-set-images/
---
Let's polish it off on theme with this amazing Doctor Overbuild custom by Jared Burks of Fine Clonier
Have you ever seen anything so beautiful?